Brake Repair in Temple, TX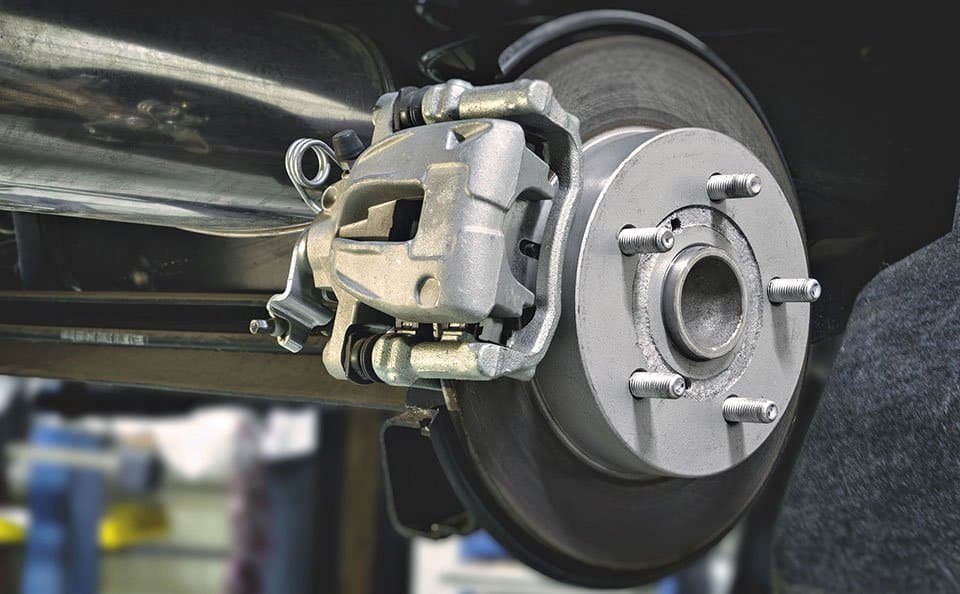 Brake Inspection and Maintenance for Temple, TX:
It is important to have your entire automotive brake system inspected at least once per year, but having brake pads, rotors and drums checked every six months is an even better idea. Brake pads and rotors must be kept to an acceptable thickness to prevent more costly brake system damage. Maintaining your cars brake system is among the most important steps to take in keeping your vehicle safe for you and your passengers. Cody's Auto & Transmission offers
Temple, TX brake inspection and brake repair
you can trust.
Types of Brake Systems:
Most vehicles today use an Anti-lock Brake System (ABS), yet many vehicles still on the road use standard brake systems. The main components of a brake system include the rotors, the calipers and the brake pads, or brake shoes on drum brakes. Usually it is the pads or shoes that go unchecked and wear out that causes more serious damage.
What to Consider when Choosing Brake Repair in Temple, TX:
Since brakes are one of the more important parts of your vehicle, selecting a shop that doesn't cut corners when fixing them is important. We have years of brake system experience and take care to ensure your brakes function as they should.
Types of Brake Pads and Brake Shoes:
Typically, there are two types of brake pads on most vehicles today. The most common brake pads installed on passenger vehicles are:


Semi-metallic brake pads. Most common. Long-term durability. The downside is that are sometimes noisy, they produce brake dust and they tend to wear down rotors faster than ceramics.
Ceramic brake pads. Less noisy and they wear down more slowly. Create less dust. Only downside is that they cost a little more than traditional brake pads.


Cody's Auto & Transmission
will help you choose the right brake system components for your vehicle. We want you to get the most out of your car!
Brake System Warning Signs:
Here are a few of the warning signs that may indicate your car needs to be checked. Please call us right away if you are having any of these issues:


Unusual shaking or vibration when applying the brakes
A high-pitched squealing noise coming from the brakes
A grinding noise or scratching noise when traveling at low speeds when not even applying the brakes
Having to apply more pressure to the brakes to get your vehicle to stop properly.


Temple, TX Brake Repair Tips:
The longer you go without fixing brake problems when they need it, the more unsafe they become. As pads wear out, the metal casing that holds the pads in place can begin to dig into the brake rotors. When this happens, it may require that the pads and rotors need to be replaced.
Call Cody's Auto & Transmission right away so that we can get your vehicle in and inspected properly. We are the
mechanics you can trust in Temple, TX.
Cody's Auto & Transmission is proud to be among the
best auto repair shops
and providers of car repair in the Temple, TX area.